COVID-19 UPDATE
We are operating as normal during the pandemic. Please be aware that some deliveries may take a little longer due to the increased capacity of consignments in our courier's distribution networks.
You are here:
13 Inch Inner Tubes With V3-02-19 Valve
13 Inch Inner Tubes With V3-02-19 Valve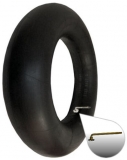 Click Image to Enlarge
Prices vary depending on size
Inner Tubes to fit on 13 inch rims with long shank bent metal swivel V3-02-19 valves
Scroll down for technical information.
INNER TUBES TO FIT 13 INCH RIMS WITH V3-02-19 BENT METAL 'SWIVEL' VALVES

HIGH QUALITY INNER TUBES | FORKLIFT INNER TUBES | ROAD SWEEPER INNER TUBES | 23x5 | 25x6

INNER TUBES WITH V3-02-19 LONG BENT METAL 'SWIVEL' VALVES



Inner tubes to fit


13 inch


rims / wheels
INNER TUBES TO FIT OVER 13 INCH RIMS
FEATURES:
Modern inner tubes are made from butyl rubber, which is a synthetic rubber manufactured to the highest quality, unlike natural rubber which is porous and can sometimes leak under pressure. Butyl rubber is impermeable to air and will out perform the natural rubber tube. If you are looking for a quick, simple and economical way to repair that leaky rim and get on the road again, then look no further.
Technical Specifications
Primary Marking
Dual Marking
Rim Size

Valve Setting
Tyre Fitments




23x5

25x6

13 Inches

V3-02-19

23x5

25x6

5.00-13
Additional Information

Valve Dimensions

Base to first bend

20.5 mm

Bend to End of Valve

60 mm

Z1

86 Degrees