PHONE LINE UPDATE: Some customers are experiencing issues when calling us. If this is the case, please click/tap here to email us and we'll be in touch with you as soon as possible.
Aurora RA20 Caravan Tyres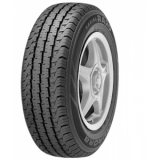 Click Image to Enlarge
No products found in this category.
The Aurora caravan tyres are exceptionally good quality, with the 8ply casing they are ideal for the extra load reqiuired for touring caravans.
The Aurora caravan tyres are manufactured to the highest standards and are part of the Hankook group, which is one of the biggest tyre manufacturers in the world.