You are here:
Tyres >
Maxxis Hi-Max C907 Rear Motorcycle Tyres
Maxxis Hi-Max C907 Rear Motorcycle Tyres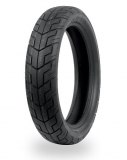 Click Image to Enlarge
Prices vary depending on size
Maxxis C907 Hi-Max Motorcycle Tubeless Rear Tyre
Scroll down for technical information.
Give the Maxxis C907 Hi Max motorcycle tyre a good look, because these maxxis motorcycle tyres have been designed and matched for one purpose - stable, high-speed touring in all weather conditions.
The low profile and aggresive tread pattern of the maxxis hi max C907 tyre give you a tenacious grip and an advanced, wear resistant rubber compound meaning extra miles of worry-free thrills.
The Maxxis C907 Hi Max tyre has a diagonal tread pattern which is designed to allow more efficient water dispersion whilst maintaining good control in corners. With the special construction, this provides a safe an smooth ride at high speeds.
FEATURES & BENEFITS
* Matched with the C906 Hi-Max Front tyre
* H-rated, tubeless tyre

* Low profile design offers high levels of grip
Technical Specifications

Overall
Diameter
Width
Sidewall
Radial [R]
Crossply [X]
Rim Size
Ply Rating
Load Index












615mm

130mm

-
Crossply
15 Inch

H Rated

Tube Type [TT]
Tube Less [TL]
Weight Capacity

Speed Rating
Pressure (Bar/Psi)
E Marked
Road Legal











TL
275

130 mph

2.75 bar

yes
yes