Petlas TA60 Farm Tractive Tyres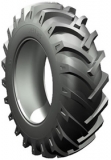 Click Image to Enlarge
No products found in this category.
PETLAS TA60 TYRE

|

PETLAS TA-60 TYRE
PETLAS TRACTOR TYRE
|

PETLAS FARM TYRE

|

PETLAS AGRI TYRE
Why should I choose the Petlas TA-60 tyre?
The Petlas TA-60 provides great performance on either the front or rear axle (please check the size of the tractor first).
Features include:
Special strengthened rubber helps to resist cuts and wear
Robust 'Open Center' V grip tread for self cleaning and improved traction
Premium bias (crossply) value-priced alternative to radials
Long bar tread pattern designed for even ground distribution