COVID-19 UPDATE
We are operating as normal during the pandemic. Please be aware that some deliveries may take a little longer due to the increased capacity of consignments in our courier's distribution networks.
Petlas TA60 Farm Tractive Tyres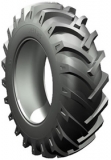 Click Image to Enlarge
No products found in this category.
PETLAS TA60 TYRE

|

PETLAS TA-60 TYRE
PETLAS TRACTOR TYRE
|

PETLAS FARM TYRE

|

PETLAS AGRI TYRE
Why should I choose the Petlas TA-60 tyre?
The Petlas TA-60 provides great performance on either the front or rear axle (please check the size of the tractor first).
Features include:
Special strengthened rubber helps to resist cuts and wear
Robust 'Open Center' V grip tread for self cleaning and improved traction
Premium bias (crossply) value-priced alternative to radials
Long bar tread pattern designed for even ground distribution