You are here:
Trelleborg T439 Turf Tyres
Trelleborg T439 Turf Tyres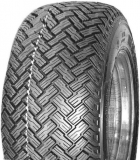 Click Image to Enlarge
Prices vary depending on size
Trelleborg T439 Premium Turf Tyre
Scroll down for technical information.
TRELLEBORG T439 TURF TYRES
The Trelleborg T439 is a really tough and rugged tyre which will stand up to all the demands asked of it. It is a very popular tyre with the council grounds staff. This tyre gives exceptional wear and superb reliability. With its thick sidewall and deep tread, you know you won't be let down.
Technical data to follow ...