You are here:
24 Inch Inner Tubes With TRJ1175C Valve
24 Inch Inner Tubes With TRJ1175C Valve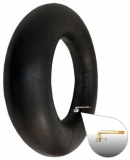 Click Image to Enlarge
Prices vary depending on size
Inner Tubes With TRJ1175C Industrial fixed Bent Metal Valves to fit onto 24 inch rims
Scroll down for technical information.
INNER TUBES TO FIT 24 INCH RIMS WITH TR1J1175C FIXED LONG BENT METAL VALVES

HIGH QUALITY INNER TUBES | TRUCK INNER TUBES | CRANE INNER TUBES | EARTHMOVER INNER TUBES

INNER TUBES WITH TRJ1175C LONG BENT METAL VALVES | EARTHMOVER VALVE



Inner tubes to fit


24 inch



rims / wheels
INNER TUBES TO FIT OVER 24 INCH RIMS
FEATURES:
Modern inner tubes are made from butyl rubber, which is a synthetic rubber manufactured to the highest quality, unlike natural rubber which is porous and can sometimes leak under pressure. Butyl rubber is impermeable to air and will out perform the natural rubber tube. If you are looking for a quick, simple and economical way to repair that leaky rim and get on the road again, then look no further.
Technical Specifications
Primary Marking
Dual Marking
Rim Size

Valve Setting
Tyre Fitments




1300/1400x24/25
-
24" & 25"
TRJ1175C
13.00R24
13.00x24
13.00R25
13.00x25
14.00R24
14.00x24
14.00R25
14.00x25
Additional Information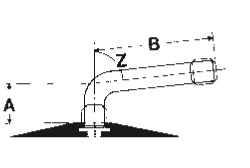 Valve Dimensions

A

35 mm

B

105 mm

Z
88 degrees