You are at PRODUCTS PAGE. Please carefully read the latest update on the COVID-19 impact, then feel free to continue to scroll down to view our products.
IMPORTANT MESSAGE (COVID-19)
LATEST UPDATE

30th March, 2020
COVID-19 IMPACT
Rest assured, we are still delivering goods but we recognise that these are extraordinary times and take the health and safety of our staff, customers, suppliers and drivers extremely seriously. In response to the current UK Government guidelines regarding the COVID-19 outbreak, our offices and warehouses will remain open on minimal staffing levels between 1st and 30th April 2020 to ensure that we all take time to responsibly self isolate at home. Please feel free to visit this page for further updates.
CONTACTING US
As a result of the current UK restrictions, we may need to divert calls to key members of staff at home and there may be certain times thoughout the day when lines are busy. If you are unable to speak to a member of out team then don't worry! You can easily drop us an email and we'll respond to you as soon as possible.
ONLINE ORDERING
As an online retailer we are able to provide a continuous service to all customers as our servers remain live throughout the current Coronavirus crisis. We are happy for you to browse our website and if you choose to place orders to reserve items you may continue to do so as normal, however, please be advised that during these unprecedented times some deliveries may be limited and a small number of items could be placed on hold until further notice. Please be assured that all orders will be processed as a priority and dealt with as soon as possible.
THANK YOU
We would like to take this opportunity to thank all our customers for their continued loyalty and hope that you, your families and friends stay safe during these troubling times.

You are here:
Kenda Turf Tyres
Kenda Turf Tyres
KENDA TURF AND LAWNCARE TYRES
RIDE ON MOWER TYRES | LAWN MOWER TYRES | LAWN AND GARDEN TYRES | LAWN TRACTOR TYRES | GARDEN TRACTOR TYRES | TURF TYRES



Kenda offers a wide selection of Lawn and Garden turf friendly tyres for all types of groundcare applications, from commercial to residential machines. These tyres are fitted as standard to many ride on mowers as original equipment.
Read More..

Kenda K358 "Turf Rider" Recreational Lawncare Tyre

Prices vary depending on size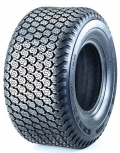 Kenda K500 "Super Turf" Heavy Duty Lawncare Tyre

Prices vary depending on size