COVID-19 UPDATE
We are operating as normal during the pandemic. Please be aware that some deliveries may take a little longer due to the increased volume of consignments in our courier's distribution networks.
You are here:
Tyres >
Cheng Shin C179 Black Mobility Tyres
Cheng Shin C179 Black Mobility Tyres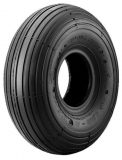 Click Image to Enlarge
Prices vary depending on size
Cheng Shin C179 Rib tyres
Scroll down for technical information.
CHENG SHIN C179 TYRES | CST C179 TYRES | CHENG SHIN C179N TYRES | CST C179N TYRES

CHENG SHIN C179 MOBILITY TYRES | CST C179 MOBILITY TYRES
MOBILITY SCOOTER TYRES | WHEELCHAIR TYRES
Why choose Cheng Shin Tyres?

The Cheng Shin Tyre (known as CST Tyre) in the C179 rib tread is a great tyre for mobility scooters and wheelchairs. This tyre gives superb grip indoors and outdoors and is durable and comfortable to ride on. Tyre Choice have a good range of all tyres for mobility equipment.
> Want to see other variations? Feel free to view our Cheng Shin and CST Black tyre range here <
Technical Specifications

Overall
Diameter
Width
Sidewall
Radial [R]
Crossply [X]
Rim Size
Ply
Rating











10.5 Inches
3.3 Inches
3.2 Inches
Crossply
4 Inches
4 Ply
Tube Type [TT]
Tube Less [TL]
Load Index
Speed Rating
Pressure (Bar/Psi)
E Marked
Road Legal











TT
120Kg
8 mph
50 psi / 3.5 bar
no
no