PHONE LINE UPDATE: Some customers are experiencing issues when calling us. If this is the case, please click/tap here to email us and we'll be in touch with you as soon as possible.
You are here:
Tyres >
Galaxy Vintage and Classic Tyres
Galaxy Vintage and Classic Tyres

GALAXY TYRES
GALAXY R1 TYRES | GALAXY CLASSIC TYRES | GALAXY VINTAGE TYRES | GALAXY RADIAL TYRES
Galaxy Tyres are made in the USA and specialise in a full range of products for Classic, Antique and Vintage vehicles. The Galaxy brand is a very good quality tyre at a very sensible price.
Read More..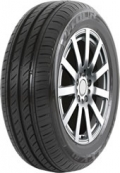 Galaxy R1 Black Wall Classic and Vintage Tyres

Prices vary depending on size