CHRISTMAS AND NEW YEAR DELIVERIES
Rest assured, our computer ordering and enquiry systems are active 24hs - 7 days a week - 365 days a year, however the staff and drivers are mere mortals and can't cope with that amount of work. We need a break over Christmas and New Year to put up our weary feet and dine on the left over Turkey, Mince Pies ... and an odd glass of sherry.

Below is our Customer Service hours and delivery schedules over the festive period:
ORDERS RECIEVED ON

CUSTOMER SERVICES


LAST ORDERS TO

BE RECEIVED BY

NEXT EXPECTED

DELIVERY DATE*

Fri 21 December

9:00am - 12:00pm

11:30am


Thu 27 December

Sat 22 December


OFFICE

CLOSED

WEBSITE

OPEN

Any orders received after 11:30am on


Fri 21 December

will be processed on


Wed 02 January

Thu 03 January




Fri 04 January, Scotland




Sun 23 December


Mon 24 December

Tue 25 December

Wed 26 December

Thu 27 December

Fri 28 December

Sat 29 December

Sun 30 December

Mon 31 December


Tue 01 January

Wed 02 January

9:00am - 5:00pm

4:00pm
* Applies to mainland UK deliveries (excluding Highlands and Islands), subject to road and inclement weather conditions.

We would like to take this opportunity to wish you all a very Merry Christmas and a Happy New Year!

DELIVERY INFORMATION

Yes, we're quick, but there are a few things you need to know before we ring on your doorbell.

DELIVERY PRICING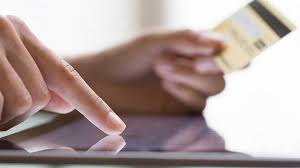 It doesn't matter where you are in the UK as we will always find you, however there are certain places in the UK where there may be a small premium to pay to get there, such as remote locations or offshore addresses, but you'll be advised of the full delivery cost when you order the goods. All prices include VAT, so the price you see is the price you pay.




DELIVERIES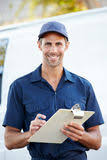 We deliver all goods by courier to ensure that your items are handled correctly and delivered to you on time. Most deliveries are dispatched overnight and signatures are usually required by drivers at the point of delivery to ensure goods are handed over to the correct recipient, however we understand there could be occasions where you might not be in. If this is the case, we may be able to advise the courier to leave in a safe location nearby. Call or email us for further details. If the weather is inclement or road conditions prohibit a normal delivery service, please bear with us while we will deliver your goods as soon as we can. Hard to reach areas throughout the UK may also take a little more time, however on all deliveries we aim for a next working day service Monday to Friday (excluding Bank Holidays).
UNATTENDED DELIVERIES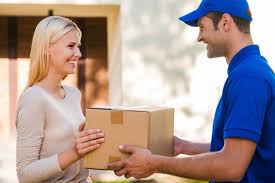 If you think you might be out on the day the of delivery, although we cannot be held responsible for items being left in an unsecured location, such as by the side of bins or outside front doors, did you know that we can instruct drivers to leave at secured places within the immediate vacinity, such as with a neigbour? Just let us know in the "Special Note / Comment" section when entering your delivery address. It's that simple!