PHONE LINE UPDATE: Some customers are experiencing issues when calling us. If this is the case, please click/tap here to email us and we'll be in touch with you as soon as possible.
You are here:
Tyres >
Black Mobility Scooter Tyres
Black Mobility Scooter Tyres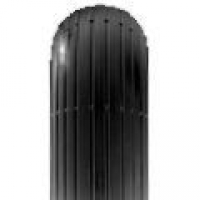 BLACK MOBILITY TYRES
BLACK TYRES | WHEELCHAIR TYRES | PNEUMATIC TYRES | AIR FILLED TYRES | PUMP UP TYRES

CHENG SHIN TYRES (CST TYRES)
Why would I use black tyres on a wheelchair or mobility scooter?

Installing black wheelchair tyres are an affordable way of replacing your existing mobility scooter tyres or wheelchair tyres where marking isn't an issue. The tyres are air-filled 'pneumatic' tyres designed to give excellent grip and superb ride comfort whilst providing durability and stability. And they look good too. Some users prefer black tyres to the non marking grey tyres, not only for asthetics but they also tend to be cheaper in price too.
VAT EXEMPTION
If you are registered disabled in the UK, you may be able to make further savings! Click here for further details.
Read More..

Block patterned black compound tyres made by Cheng Shin


Ribbed patterned black compound tyres made by Cheng Shin