You are here:
Tyres >
Michelin TRX Metric Tyres
Michelin TRX Metric Tyres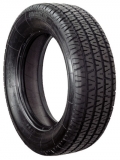 Click Image to Enlarge
Prices vary depending on size
Michelin TRX Classic Metric Black Walled Tyres

Scroll down for technical information.
MICHELIN TRX TYRES
MICHELIN TRX TYRES | MICHELIN MILLIMETRIC TYRES

CLASSIC TYRES, VINTAGE TYRES AND ANTIQUE TYRES

Michelin Tyre have been producing this groundbreaking classic low profile tyre since 1975 and is still popular on classic cars, such as Renaults and Audi Quattros. With fitments for millimetric profile rims and designed with longevity and improved directional stability in mind, Michelin TRX tyres are great for road handling and still look good! Check out more information on the Michelin TRX website.
> Want to see other variations? Feel free to view our Michelin Tyre range here <
Technical Specifications

Overall
Diameter
Width
Radial [R]
Crossply [X]
Rim Size
Ply Rating
Load Index










550 mm

191 mm

Radial
Approx 13 inch
(340mm)
81V

Tube Type [TT]
Tube Less [TL]
Weight Capacity

Speed Rating
E Marked
Road Legal









TL
462 kg

150 mph

yes
yes