PHONE LINE UPDATE: Some customers are experiencing issues when calling us. If this is the case, please click/tap here to email us and we'll be in touch with you as soon as possible.
You are here:
CST Smooth Tyres
CST Smooth Tyres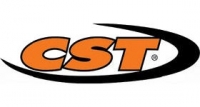 CST SMOOTH AND SLICK TYRES
CST TYRES | MAXXIS TYRES | SMOOTH TYRES | SLICK TYRES | ZTR MOWER TYRES | GO KART TYRES | MAXXIS C190 TYRES | CST C190 TYRES

The CST / Maxxis Smooth tyres are a great alternative for the replacement of original equipment, you will get the great quality and durability that you are looking for in a smooth tyre, but at a very slick price.
(Please note, the CST brand has now superceeded the previous Maxxis brand on the C190 range).
Read More..

CST C190 Tubeless Smooth / Slick Pattern Tyres

Prices vary depending on size