Rim Tapes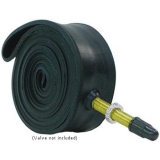 Click Image to Enlarge
Prices vary depending on size
Rim Tapes designed for inner tube protection against spoked rims
Scroll down for technical information.
RIM TAPES
TYRE LINERS

|

CLASSIC CAR RIM TAPES

|

MOTORCYCLE RIM TAPES
INNER TUBE PROTECTORS | SPOKED RIM TAPES | RIM LINERS
What are rim tapes?
Rim tapes are designed to protect the innertube against sharp imperfections, which can be found inside spoked wheels. They simply stretch over the rim to form a barrier to protect the inner tube from rubbing against the rim.
Benefits of rim tapes:
Reusable
No adhesive needed
Made to measure
Long lasting
Easy and quick to fit
Popular safeguard method for motorbike rims