PHONE LINE UPDATE: Some customers are experiencing issues when calling us. If this is the case, please click/tap here to email us and we'll be in touch with you as soon as possible.
You are here:
Tyres >
ATV Tyres And Quad Bike Tyres
ATV Tyres And Quad Bike Tyres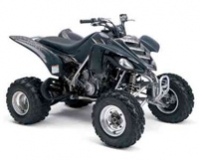 ALL TERRAIN TYRES AND QUAD BIKE TYRES
ATV TYRES | QUAD BIKE TYRES | UTILITY VEHICLE TYRES
Tyre Choice specialise in ATV tyres and quad bike tyres. The ATV and quad tyres that we supply are durable, reliable and made of high quality materials. We carry a wide range from the best manufacturers including BKT, Carlisle, Duro, Kenda, Maxxis, OTR and Wanda to assure the best ATV and quad tyre performance. Our ATV and quad tyres vary from simple to aggressive types with tough traction. Designed for different sports and utility models and for either on or off road adventures. If you can't find the right ATV and quad tyres to suit your requirements, or even if you would just like a bit of expert advice, please contact our team of experts.
Read More..