PHONE LINE UPDATE: Some customers are experiencing issues when calling us. If this is the case, please click/tap here to email us and we'll be in touch with you as soon as possible.
You are here:
Smooth And Slick Tyres
Smooth And Slick Tyres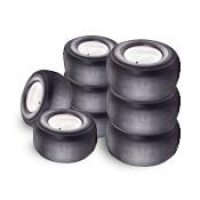 SMOOTH TYRES AND SLICK TYRES
LAWN TYRES

|

ZTR MOWER TYRES

|

ZERO MARKING TYRES

|

GOLF TYRES

|

GROUND MAINTENANCE TYRES
Our range of smooth tyres are the perfect tyre for ZTR mowers which are being used on delicate lawns and greens when cutting is required without leaving a trace of your path, especially when a lot of turning is required. Also used for Go-Karting machines.
Read More..