COVID-19 UPDATE
We are operating as normal during the pandemic. Please be aware that some deliveries may take a little longer due to the increased volume of consignments in our courier's distribution networks.
You are here:
Tyres >
Farm Tractive Tyres
Farm Tractive Tyres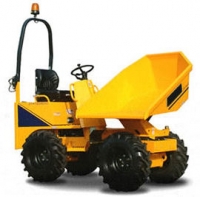 TRACTOR TYRES
AGRICULTURAL TRACTOR TYRES | AGRI TYRES | TRACTOR REAR TYRES | COMPACT TRACTOR TYRES | JCB TYRES | OPEN CENTRE TYRES | CLEATED TYRES | FARM TYRES | RADIAL TYRES | CROSSPLY TYRES | ROTAVATOR TYRES

Why should I use heavy treaded tyres?
Tractive tyres, known as 'Open Centre' tyres due to the unique diagonal 'V' shaped paddles opening out from the centre of the tread, are designed with lots of grip in mind. These tyres are great on muddy, soft and uneven terrain and hold the ground extremely well. With many brands available for both large and compact tractors, take your pick - you're spoilt for choice!
Read More..