PHONE LINE UPDATE: Some customers are experiencing issues when calling us. If this is the case, please click/tap here to email us and we'll be in touch with you as soon as possible.
You are here:
Tyres >
Farm Tractive Tyres
Farm Tractive Tyres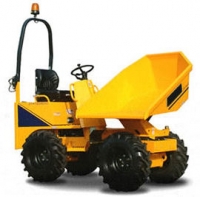 TRACTOR TYRES
AGRICULTURAL TRACTOR TYRES | AGRI TYRES | TRACTOR REAR TYRES | COMPACT TRACTOR TYRES | JCB TYRES | OPEN CENTRE TYRES | CLEATED TYRES | FARM TYRES | RADIAL TYRES | CROSSPLY TYRES | ROTAVATOR TYRES

Why should I use heavy treaded tyres?
Tractive tyres, known as 'Open Centre' tyres due to the unique diagonal 'V' shaped paddles opening out from the centre of the tread, are designed with lots of grip in mind. These tyres are great on muddy, soft and uneven terrain and hold the ground extremely well. With many brands available for both large and compact tractors, take your pick - you're spoilt for choice!
Read More..

Compact Tractor Tyres manufactured by BKT Tyres

Prices vary depending on size

BKT farm and agricultural tyre range


Compact Tractor Tyres manufactured by Duro Tire


Compact Tractor tyres made by Kenda


Farm Tractor Tyres Manufactured By Malhotra


Range of tyres from Mitas for agricultural work

Trelleborg Compact Tractor Tyres

Vredestein Compact Tractor Tyres