PHONE LINE UPDATE: Some customers are experiencing issues when calling us. If this is the case, please click/tap here to email us and we'll be in touch with you as soon as possible.
You are here:
Tyres >
High Speed Trailer Tyres
High Speed Trailer Tyres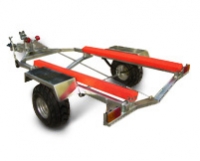 HIGH SPEED TRAILER TYRES | TRAILER TYRES

TRAILER TYRES | IFOR WILLIAMS TRAILER TYRES | CAR TRAILER TYRES | TOWING TRAILER TYRES | ROAD LEGAL TRAILER TYRES | BOAT TRAILER TYRES

Tyre Choice: The home of Trailer Tyres. As one of the leading suppliers of trailer tyres in the UK, Tyre Choice offer popular trailer brands, including Maxxis Tyres, Kenda Tyres and Deli Tyres amonst many others. Tyrechoice have a full range of tyres for trailers in stock for most high speed towing trailers on the market today. Fast delivery UK available. If you can't see a size that you are looking for, please contact us and we will be glad to help.
Read More..