COVID-19 UPDATE
We are operating as normal during the pandemic. Please be aware that some deliveries may take a little longer due to the increased volume of consignments in our courier's distribution networks.
You are here:
BKT LG Smooth Turf Tyre
BKT LG Smooth Turf Tyre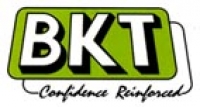 BKT LG SMOOTH TYRES
RIDE ON MOWER TYRES | LAWN MOWER TYRES | LAWN AND GARDEN TYRES | LAWN TRACTOR TYRES | GARDEN TRACTOR TYRES | TURF TYRES
The LG Smooth tyre was designed for commercial applications where no traction is required. Enhanced long wearing compound also provides increased puncture resistance. LG Smooth tyres have been engineered for mowers on lawn and garden to minimise any scarring that may occur during lawn cutting.
> Want to see other variations? Feel free to view our Smooth range here <
Read More..
BKT LG Smooth and Slick Tyres

Prices vary depending on size