You are here:
Ride On Mower Tyres
Ride On Mower Tyres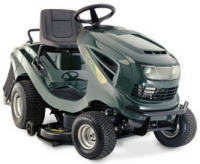 Have a look at our wide selection of Turf Tyres below from all of the leading manufacturers, from economy brands like BKT Tires to the high quality Carlisle premium.
If there is a turf tyre that you are particularly looking for which you cannot see, please call 0844 879 7085 and speak to one of our team, who will always do their best to find your exact requirements.
Read More..

Outstanding quality turf tyres at a surprisingly affordable price.

Prices vary depending on size

Premium tyres manufactured by Bridgestone®


Premier brand
Extensively used on original equipment

Prices vary depending on size

Tyres manufactured by Continental Tyres in Germany


Duro® for the most demanding commercial and consumer users.


Kenda Lawn and Garden Turf Tyres


Lawncare choice of professionals

Trelleborg top quality turf tyres designed in Sweden.

Lawn & Garden Tyres manufactured by Wanda Tyre®