COVID-19 UPDATE
We are operating as normal during the pandemic. Please be aware that some deliveries may take a little longer due to the increased volume of consignments in our courier's distribution networks.
You are here:
Ride On Mower Tyres
Ride On Mower Tyres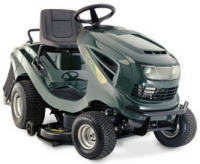 RIDE ON MOWER TYRES
TURF TYRES | GARDEN TRACTOR TYRES | LAWN TRACTOR TYRES | LAWN MOWER TYRES | RIDE ON LAWN MOWER TYRES

Have a look at our wide selection of Turf Tyres and Tyres for Ride On Mowers below from all of the leading manufacturers, from economy brands like BKT Tires to the high quality Carlisle premium.
If there is a turf tyre that you are particularly looking for which you cannot see, please call us and speak to one of our team, who will always do their best to find your exact requirements.
Read More..