COVID-19 UPDATE
We are operating as normal during the pandemic. Please be aware that some deliveries may take a little longer due to the increased volume of consignments in our courier's distribution networks.
You are here:
Maxxis Turf Tyres
Maxxis Turf Tyres

MAXXIS TURF AND GROUNDCARE TYRES
RIDE ON MOWER TYRES | LAWN MOWER TYRES | LAWN AND GARDEN TYRES | LAWN TRACTOR TYRES | GARDEN TRACTOR TYRES | TURF TYRES



Maxxis Lawn and Ground Care tyres are the choice of professionals. Many councils insist on Maxxis turf tyres for commercial grass cutters due to their reliability in the field. These Maxxis tyres are now available to the general public for residential ride on mowing.
Read More..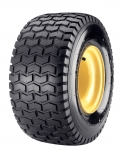 Maxxis C165S Square Shouldered Turf Tyre

Prices vary depending on size

Maxxis M9227 ProTech Turf Tyre

Prices vary depending on size