PHONE LINE UPDATE: Some customers are experiencing issues when calling us. If this is the case, please click/tap here to email us and we'll be in touch with you as soon as possible.
You are here:
Tyres >
Classic and Vintage Tyres
Classic and Vintage Tyres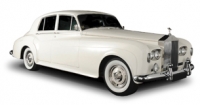 VINTAGE TYRES | CLASSIC CAR TYRES
CLASSIC CAR TYRES | VINTAGE TYRES | WHITE WALL TYRES | BLACK WALL TYRES | VINTAGE CAR TYRES | MODERN CLASSIC TYRES | CLASSIC TYRES | CLASSIC TYRES MOTORCYCLE AND MOTORBIKE

Our Classic and Vintage tyres help enhance the look and roadgoing for your special vehicle. As vintage tyre suppliers, Tyre Choice provide a huge range of antique tyres suited for you needs. Modern Vintage Tyres retain all of the authentic look of Classic tyres whilst giving all the benefits of the latest technology and safety standards of modern tyres. Tyres for Vintage cars, inparticularly White Wall tyres enhance the look of classic cars and motorcycles with their distinctive and beautiful detailing. Tyres for classic cars are available in recognised brands such as American Classic, B.F Goodrich, Coker Classic, Diamond Back, Excelsior, Firestone, Galaxy, Maxxis, Michelin, Vredestein and Waymaster tyres, please feel free to take a look at our range for all types of vintage vehicles today, including Vintage road bike tyres and blockley tyres style products.
Read More..

White Wall Vintage Tyres and White Wall Classic Tyres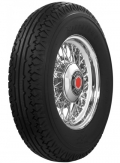 Black Wall tyres for Classic and Vintage models