PHONE LINE UPDATE: Some customers are experiencing issues when calling us. If this is the case, please click/tap here to email us and we'll be in touch with you as soon as possible.
You are here:
Tyres >
Vredestein Small Implement Tyres
Vredestein Small Implement Tyres

VREDESTEIN SMALL TYRES
HAND TRUCK TYRES | PULL-ALONG CART TYRES | SACK TRUCK TYRES



The Vredestein V76 provides stability for internal transport equipment such as hand trucks. With its balanced tread, the Vredestein V76 also guarantees operational safety for cleaning machines and snow and leaf blowers. In short, this is the ergonomic solution for all such small equipment.
Read More..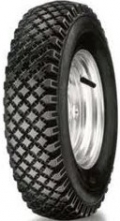 Vredestein V76 Diamond Tyres

Prices vary depending on size