PHONE LINE UPDATE: Some customers are experiencing issues when calling us. If this is the case, please click/tap here to email us and we'll be in touch with you as soon as possible.
You are here:
Carlisle Multi Ribbed Tyres
Carlisle Multi Ribbed Tyres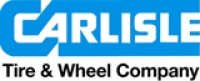 CARLISLE MULTI RIB TYRES
RIDE ON MOWER TYRES | LAWN MOWER TYRES | LAWN AND GARDEN TYRES | LAWN TRACTOR TYRES | GARDEN TRACTOR TYRES | TURF TYRES



Carlisle Multi Ribbed tyres are the choice of leading manufacturers for their original equipment and are primarily used on turf equipment and lawnmowers for minimal ground damage. Multi Rib and Straight Rib tyres are very similar in style and can be used interchangeably.
Read More..


Prices vary depending on size