PHONE LINE UPDATE: Some customers are experiencing issues when calling us. If this is the case, please click/tap here to email us and we'll be in touch with you as soon as possible.
You are here:
Puncture Resistant Treaded Tyres
Puncture Resistant Treaded Tyres
PUNCTURE PROOF TYRES
KEVLAR, ARAMID AND ARMATURF TECHNOLOGY



If you are having problems with punctures on your turf tyres, these special tyres may be the answer. Incredibly tough linings running inside the tread stop all types of thorns and sharp objects from penetrating it, resulting in zero down time - so you can get the job done right on schedule.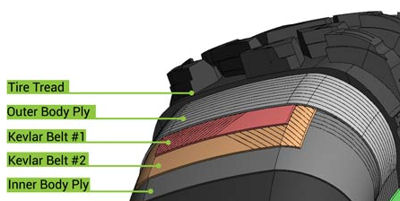 Read More..