PHONE LINE UPDATE: Some customers are experiencing issues when calling us. If this is the case, please click/tap here to email us and we'll be in touch with you as soon as possible.
You are here:
Tyres >
BKT 3 Rib Tyres
BKT 3 Rib Tyres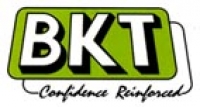 BKT TRACTOR FRONT TYRES
3-RIB TYRES | 4-RIB TYRES | FRONT TRACTOR TYRES
BKT Tyres produce quality tractor front tyres in both three rib and four ribbed patterns, depending on your type of vehicle, designed to give fantastic 'straight line' lateral force stability whilst minimising damage to crops and top soil. This Indian manufacturer specialises in Agricultural applications and as one of the top ten tyre producers of tyres in the world, noticable quality is standard. BKT Tractor Tyres are a favorite brand with farmers as they are built to last and are up-for-the-task every time.
Read More..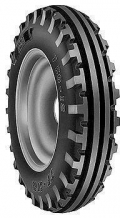 BKT TF-8181 4-Rib Tractor Front Tyre

Prices vary depending on size

BKT TF-9090 3-Rib Tractor Front Tyres

Prices vary depending on size