You are here:
Tyres >
BKT AT603 Industrial Lug Tyre
BKT AT603 Industrial Lug Tyre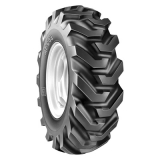 Click Image to Enlarge
Prices vary depending on size
Farm Tractive Tyres Manufactured by BKT
Scroll down for technical information.
BKT AT603 TYRES

|

BKT AT-603 TYRE | BKT ATU TYRE

BKT TYRES
|

FARM TYRES

|

INDUSTRIAL GRADE TYRES

|

BKT LUG PATTERED TYRES

|

AGRI TYRES

So what are the benefits of fitting BKT AT-603 tyres?

The BKT brand has built a reputation over the last few years for excellent value as well as quality performance. This ATU (All Terrain Utility) lug pattern is suitably designed for on and off road use in all weather conditions. The tread is perfect for use on tarmac and concrete. Engineered to provide excellent traction and good grip on hard surfaces, the AT603 is suited for both implement and construction applications.
Technical Specifications

Overall
Diameter
Width
Radial [R]
Crossply [X]
Rim Size
Ply Rating
Load Index


907 mm
274 mm
Crossply
18" inches
(W9.00x18 rim)
10 ply
131 A6 / 119A8

Tube Type [TT]
Tube Less [TL]
Weight Capacity

Speed Rating
Pressure (Bar/Psi)
E Marked
Road Legal











TL
1,950 kg
40 km/h
4.7 bar
no
no