PHONE LINE UPDATE: Some customers are experiencing issues when calling us. If this is the case, please click/tap here to email us and we'll be in touch with you as soon as possible.
You are here:
Tyres >
OTR ATV Tyres
OTR ATV Tyres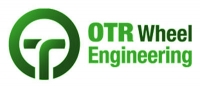 OTR TYRES | OTR ATV TYRES | OTR UTV TYRES
ALL TERRAIN TYRES | QUAD BIKE TYRES | UTILITY VEHICLE UTV TYRES | RECREATIONAL TERRAIN VEHICLE RTV TYRES



Designed and built in Amercia, OTR Tyres produce rugged All Terrain Tyres and Utility Vehicle Tyres in the high pressure range for longer service life and increased handling. Especially designed for "Off The Road" Quad Bikes and Utility Vehicles. OTR Tyres are a big tyre player in the off road world!
Read More..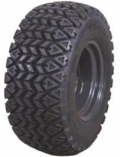 OTR 350 "Mag Utility" Recreational Terrain Vehicle (RTV) Tyre

Prices vary depending on size

OTR 440 "Mag Off" 6ply RTV Tyres

Prices vary depending on size