You are here:
Carlisle Versa Turf Tyres
Carlisle Versa Turf Tyres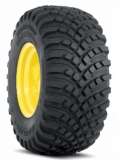 Click Image to Enlarge
Prices vary depending on size
Carlisle Versa 'High Traction' Radial Turf Tyre
Scroll down for technical information.
CARLISLE VERSA TURF
CARLISLE HIGH TRACTION RADIAL TURF TYRES | MUD AND SNOW GRIP
RIDE ON MOWER TYRES | LAWN MOWER TYRES | LAWN AND GARDEN TYRES | LAWN TRACTOR TYRES | GARDEN TRACTOR TYRES | TURF TYRES
The Carlisle Versa Turf has been designed with a radial construction for improved flotation. It reduces turf disturbance whilst maximising traction and has been designed with a 60% deeper in tread depth compared with standard R3 lawn and garden tyres. The Versa Turf and been engineered with superior mud shedding performance properties, including self-cleaning 'breaker' bars in the tread area and its rounder shoulders help prevent turf scarring when performing turns. The radial construction and hard wearing tread make the Versa Turf ideal for use on both snow and ice.
Features include:
Designed to reduce turf damage when turning
Improved traction in all conditions
Deep tread for optimal performance in all soil and turf conditions
Self-cleaning 'breaker' bars
Rounded shoulders to minimise scarring on turf
Technical Specifications

Overall
Diameter
Width
Radial [R]
Crossply [X]
Rim Size
Ply Rating
Load Index










474 mm

188 mm

Crossply
10 inch

4 ply

Tube Type [TT]
Tube Less [TL]
Weight Capacity

Speed Rating
Pressure (Bar/Psi)
E Marked
Road Legal











TL
374 kg

16 km/h

22 psi

yes

yes