GT Kargo Max Caravan Tyres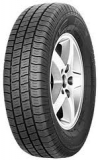 Click Image to Enlarge
Prices vary depending on size
GT Kargo Max Tubeless Radial High Speed Caravan and Trailer Tyres
Scroll down for technical information.
GT KARGO MAX TYRES | GT KARGOMAX TYRES
GT RADIAL KARGOMAX TYRES | GT CARAVAN TYRES | GT KARGOMAX ST-4000
GT Kargomax features include:
Exceptional protection against climatic influences
Maintains constant air pressure over long periods
When fitted on caravans and trailers, standard tyres are negatively impacted by extended stand-still periods, as well as by high ozone and UV exposure due to intensive solar radiation. However, since the distance travelled is generally low, the tread profile is subjected to significantly less wear than on motor vehicles. Tyres often remain in use for much too long. Ten to 15 years are not unusual. The aging process of a static loaded tyre frequently causes the rubber to deteriorate, which can lead to dangerous blowouts.
To prevent that from happening, the GT RADIAL KARGOMAX has been specially designed for use on caravans and trailers. It boasts an exclusive range of unique features:
Its innovative carcass structure, the shoulder design and the special ozone-resistant rubber compound offer the best possible protection against climatic influences during extended stand-still periods
The inner liner, a butyl-based rubber sealant layer inside the tyre on Kargomax, has been enhanced, to ensure that very little air escapes through the sidewalls. However, this doesn't eliminate the need to check the tyre pressure regularly for traffic safety purposes
The specially aligned tread depth, the profile design and the composition of the tread compound are all tailored to match real operating conditionsThe GT RADIAL KARGOMAX is classified as a so-called FRT, or Free Rolling Tyre. With an N speed rating that allows for a maximum velocity of 140 km/h, it is not designed for automobiles. Instead, the market will benefit from the introduction of a true trailer specialist.
The KARGOMAX ST-4000 for standard trailers and light caravans (highest load bearing capacity: 710 kilograms).
The GT RADIAL KARGOMAX can be obtained in the following size:
ST-4000
Standard trailers and light caravans (highest load bearing capacity: 710 kilograms)

> Want to see other variations? Feel free to view our GT Caravan tyre range here <
Technical Specifications

Overall
Diameter
Width
Radial [R]
Crossply [X]
Rim Size
Ply Rating
Load Index










578 mm

155 mm

Radial
13 inch

84N

Tube Type [TT]
Tube Less [TL]
Weight Capacity

Speed Rating
Pressure (Bar/Psi)
E Marked
Road Legal











TL
500 kg

87 mph

2.40 bar
35 psi

yes
yes