PHONE LINE UPDATE: Some customers are experiencing issues when calling us. If this is the case, please click/tap here to email us and we'll be in touch with you as soon as possible.
You are here:
Inner Tubes
Inner Tubes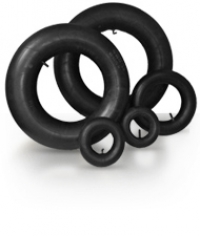 INNER TUBES
ATV INNER TUBES | BIKE INNER TUBES | CAR INNER TUBES | CARAVAN INNER TUBES | FORKLIFT INNER TUBES | LANDROVER INNER TUBES | LAWN TRACTOR INNER TUBES | MOWER INNER TUBES | PRAM INNER TUBES | QUAD BIKE INNER TUBES | SCOOTER INNER TUBES | SMALL INNER TUBES | TRACTOR INNER TUBES | TRAILER INNER TUBES | TRUCK INNER TUBES | VAN INNER TUBES | VINTAGE INNER TUBES | WHEELBARROW INNER TUBES | WHEELCHAIR INNER TUBES

Inner tubes are a great way of carrying out quick and affordable tyre repairs
Tyre Choice inner tubes are made from butyl rubber - an advanced synthetic material with burst-proof properties. Our tubes are produced to the highest international standards in world class high tech quality controlled manufacturing plants.
We carry inner tubes sizes and specialized inner tubes for all applications including:
Wheelbarrow inner tubes
Trailer inner tubes
Tractor inner tubes
Car inner tubes
Truck inner tubes (and lorry inner tubes)
Motorcycle inner tubes (and motorbike inner tubes)
Forklift inner tubes
...plus many more!
Fitting a modern butyl inner tube into a tyre is perfectly legal and safe to do and many people tell us that we have the best inner tubes on the market.
Unlike natural rubber (which is porous and is prone to leak air under pressure), butyl is impermeable to air and will out perform natural rubber tubes.
So, if you are looking for a quick, simple and economical way to repair that puncture or leaky rim and get your tyre reinflated, then look no further!
Read More..