PHONE LINE UPDATE: Some customers are experiencing issues when calling us. If this is the case, please click/tap here to email us and we'll be in touch with you as soon as possible.
You are here:
Tyres >
Solid Press-On-Band Tyres
Solid Press-On-Band Tyres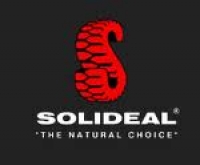 Solideal UK was established in 1996 offering a full range of pneumatics, solid industrial, P.O.B, construction, tyre fill and Polyurethane, Solideal are O.E suppliers to major manufacturers such as J.C.B, caterpillar, CombiLift, Niftylift, and many others. Solideal UK is an ISO 9002 registered company. Their range of POB tyres are popular with customers due to their reliability, construction and durability.
Read More..