PHONE LINE UPDATE: Some customers are experiencing issues when calling us. If this is the case, please click/tap here to email us and we'll be in touch with you as soon as possible.
You are here:
Tyres >
Malhotra MRL Tractor Front Tyres
Malhotra MRL Tractor Front Tyres

MALHOTRA TRACTOR FRONT TYRES | MRL TRACTOR FRONT TYRES
3 RIB TYRES | TRACTOR FRONT TYRES
Who are MRL Tyres and Malhotra Tyres?
Established in 1954, the Indian Malhotra Group of Industries is a reputed name in the tyre industry. With visionary zeal and innovative practices, Malhotra Tyres (now rebranded "MRL") have through the six decades of their existence, established themselves as a leading manufacturer & exporter of tyres and allied materials. MRL began operations of manufacturing tyre retreading material in 1954 and through the years have diversified and enhanced the business to include an exhaustive range of tyres and allied material for diverse automotive applications. Today, MRL serve the tyre needs of customers all around the world.
MRL produce a value range of tractor front tyres suitated to Farmers and Agricultural managers who require affordable prices whilst retaining a good level of performance from their tyres.
Read More..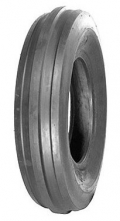 MRL / Malhotra MTF 212 '3 Rib' Tractor Front Tyres

Prices vary depending on size