PHONE LINE UPDATE: Some customers are experiencing issues when calling us. If this is the case, please click/tap here to email us and we'll be in touch with you as soon as possible.
You are here:
Tyres >
Duro ATV Tyres
Duro ATV Tyres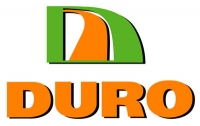 DURO ATV TYRES | DURO QUAD BIKE TYRES

DURO QUAD BIKE TYRES | DURO ATV TYRES | DURO ALL TERRAIN TYRES | DURO UTV TYRES | DURO UTILITY VEHICLE TYRES
Durobility: The guiding principle behind everything Duro does. Their ATV and UTV range is constantly improved on year by year. As well as expanding their product range to include the most up-to-date tread designs and tyre sizes, Duro's R&D department put products through a large array of rigorous engineering processes ensuring your comfort and safety.
Read More..

Duro DI-K968 Kawasaki Utility Vehicle and SXS 'side by side' tyres

Prices vary depending on size