PHONE LINE UPDATE: Some customers are experiencing issues when calling us. If this is the case, please click/tap here to email us and we'll be in touch with you as soon as possible.
You are here:
Tyres >
Fork Lift Tyres
Fork Lift Tyres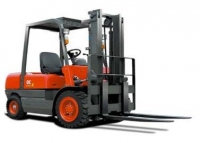 FORKLIFT TYRES

|

INDUSTRIAL TYRES

|

MATERIAL HANDLING TYRES

PNEUMATIC FORKLIFT TYRES
|

SOLID FORKLIFT TYRES

|

PRESS ON BAND TYRES

FITTING SERVICE AVAILABLE

|

EMAIL info@tyre-choice.co.uk FOR DETAILS
Types of Forklift Tyres
There are several types of forklift tyres, each with their own list of advantages:
Pneumatic
Pneumatic tyres are similar in structure to general car tyres. They are categorised into two: solid and air, they are designed to prevent air leaks and puncture wounds.
For both indoor or outdoor use
For both smooth and rough surfaces
Best option for heavy-duty lift trucks
Cushion/Warehouse
Manufactured using smooth and solid rubber, these tyres are attached to a round metal band.
For indoor use
For smooth surfaces
Not suitable for rough surfaces
Best option for electrically powered equipment
Standard Features of Forklift Tyres
Regardless of type, forklift tyres come with standard features including:
Durability
Grip power
Strong friction
Good suspension
Our Forklift Tyres
Tried and tested, our forklift tyres have been proven to deliver an outstanding performance.
1. BKT PL 801 Pneumatic Forklift Tyres
Features:
Designed for forklift trucks & service on material handling equipment
Designed with an alternate continuous lug
Provide increased footprint for maximum stability
Has handling and load distribution
Manufactured from natural rubber
Resistant to tears and cuts
2. BKT Power Trax Heavy Duty Tyres
Features:
Designed for heavy duty service on forklift trucks
Designed for handling and mining equipment
Has deep tread, extra thick sidewalls and tough casing
Has exceptional durability
Can minimise the risk of punctures and accidental damage
3. Solideal Extra Deep Forklift Tyres
Features:
Designed for heavy duty service
100% natural rubber compounds
Excellent tear and chuck resistance
Has a tough sidewall, shoulder and under-tread
Has deep lugs for high traction and longer lifespan
4. Ecomatic Resilient Solid Tyres
Features:
Foundation of the Solideal range of resilient tyres
Most advanced friction based tyre
Delivers excellent performance
Has wide, heavy duty tread design
Cost effective
Original no frills, no nonsense tyre
5. Polyurethane
Features:
3x the load carry capabilities of rubber forklift tyres
Easier steering & longer wearing
Forklift batteries last longer between charges
Recommended for electric lifts and electric forklifts that have heavy counterweights
6. Solideal Magnum Press On Band
Features:
Best in class forklift tyre
Technologically advanced tread
Huge footprint for maximum stability
Premium tyre design manufactured to the highest standards
7. Solideal Smooth Press On Band
Features:
Universal dual purpose compound
Excellent lifespan
Plain tread pattern
Good comfort
Good rolling resistance
8. Solideal Treaded HT Press on Band
Features:
Universal dual compound
Treaded pattern
Good traction in roughest conditions
Read More..