Cheng Shin C202 Grey Tyres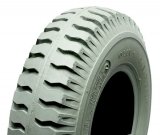 Click Image to Enlarge
No products found in this category.
CHENG SHIN C202 TYRES | CST C202 TYRES
CHENG SHIN GREY C202 MOBILITY TYRES | CST C202 MOBILITY TYRES
MOBILITY SCOOTER TYRES | WHEELCHAIR TYRES | NON MARKING TYRES
The Cheng Shin Tyre (known as CST Tyre) in the C202 lug tread is a great tyre for mobility scooters and wheelchairs. With its non marking properties, this tyre gives superb grip indoors and outdoors and is durable and comfortable to ride on. Tyre Choice have a good range of all tyres for mobility equipment.
> Want to see other variations? Feel free to view our Cheng Shin and CST Grey tyre range here <