Kenda K404 Smooth Tyres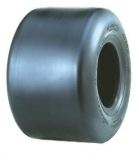 Click Image to Enlarge
No products found in this category.
KENDA SMOOTH TYRES
KENDA SMOOTH TYRES | KENDA SLICK TYRES
The Kenda K404 Smooth Tyre has been designed to reduce ground damage to a absolute minimum. With its round shoulder and completely smooth tread pattern it will glide over the ground without digging or marking the surface, especially if a lot of turning is necessary, such as Bowling Greens and Professional Competitive Grounds. It is also ideal for use on tarmac and purpose made finished flooring if fitted to go karts.
> Want to see other variations? Feel free to view our Kenda Smooth range here <