PHONE LINE UPDATE: Some customers are experiencing issues when calling us. If this is the case, please click/tap here to email us and we'll be in touch with you as soon as possible.
Li Wang Mini Moto Tyres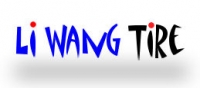 Li Wang are a chinese manufacturer of original equipment tyres. These Mini Moto replacement tyres are now available through our stores in the UK.
Read More..

Li Wang Mini Moto Smooth Tyre


Li Wang Mini Moto Treaded Tyres