PHONE LINE UPDATE: Some customers are experiencing issues when calling us. If this is the case, please click/tap here to email us and we'll be in touch with you as soon as possible.
You are here:
Redwing Multirib Tyre
Redwing Multirib Tyre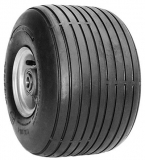 Click Image to Enlarge
Prices vary depending on size
Redwing 'Multi Rib' Agricultural Tyres
Scroll down for technical information.
REDWING MULTI RIB TYRES
REDWING MULTIRIB TYRES | PUNCTURE PROOF TREAD TYRE
REDWING 'MULTI RIB' AGRICULTURAL TYRES

Why choose
Red

wing puncture resistant tyres?

Redwing produce one of the largest ranges for puncture resistant comercial grade tyres in the UK. The Redwing brand offers 'big brand' tyre performance and are superb value for money.
Features include:
Class leading tyre
RX Aramid technology for superior puncture resistance available
Strong, robust carcass and sidewalls
Both 4 and 6 ply construction for added tensile strength
Ideal for heavy collector mowers
Technical Specifications

Overall
Diameter
Width
Radial [R]
Crossply [X]
Rim Size
Ply
Rating









279 mm
178 mm
Crossply
4 inches
(6.00x4 rim)
4 ply
Tube Type [TT]
Tube Less [TL]
Load Index
Speed Rating
Pressure (Bar/Psi)
E Marked
Road Legal











T T
168 kg

16km/h
24 psi
No
No