Triangle Light Radial Rear Drive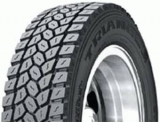 Click Image to Enlarge
No products found in this category.
TRIANGLE TRUCK DRIVE TYRES
TRIANGLE REAR TYRES | TRIANGLE REAR AXLE TYRES | TRIANGLE REAR DRIVE RADIAL TYRES | TRIANGLE TRAILER TYRES

TRIANGLE TR685 TRAILER TYRES | TRIANGLE TR689 DRIVE TYRES
Triangle Tyres produce an affordable light truck radial tyre without sacrificing quality. Designed with a chunkier tread specifically for rear axles, the Triangle drive mounted range offers good wear properties to increase stability, handling and longevity of the tyre, along with inbuilt low noise technology for a much quieter ride.