Wanda P508 Multi Ribbed Tyres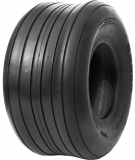 Click Image to Enlarge
No products found in this category.
WANDA P508 MULTI RIB LAWN TYRES
RIDE ON MOWER TYRES | LAWN MOWER TYRES | LAWN AND GARDEN TYRES | LAWN TRACTOR TYRES | GARDEN TRACTOR TYRES | TURF TYRES



WANDA MULTI RIB P508 TYRE



The Wanda P508 lawn and garden tyre is gentle enough on lawn areas but sturdy in construction. This affordable tyre will help you maintain a fantastic looking green for years to come.
> Want to see other variations? Feel free to view our Wanda Rib Pattern range here <